QCA 90 Degree Quick Couplers and Adapters
Manufactured from glass re-inforced polypropylene.
Reduces the number of joints in piping applications.
Smooth operating 304 stainless steel cam arms and pins.
Standard with EPDM gaskets.
Interchangeable with other couplers and adapters.
Pressure rating 125 PSI @ 70°F.
Recommended Operating Pressure:
100 PSI @ 0°F
125 PSI @ 70°F
70 PSI @ 150°F
WARNING: Do not release cam arms when liquid in the line is under pressure.
Go here if you are looking for QCA Quick Couplers and Adapters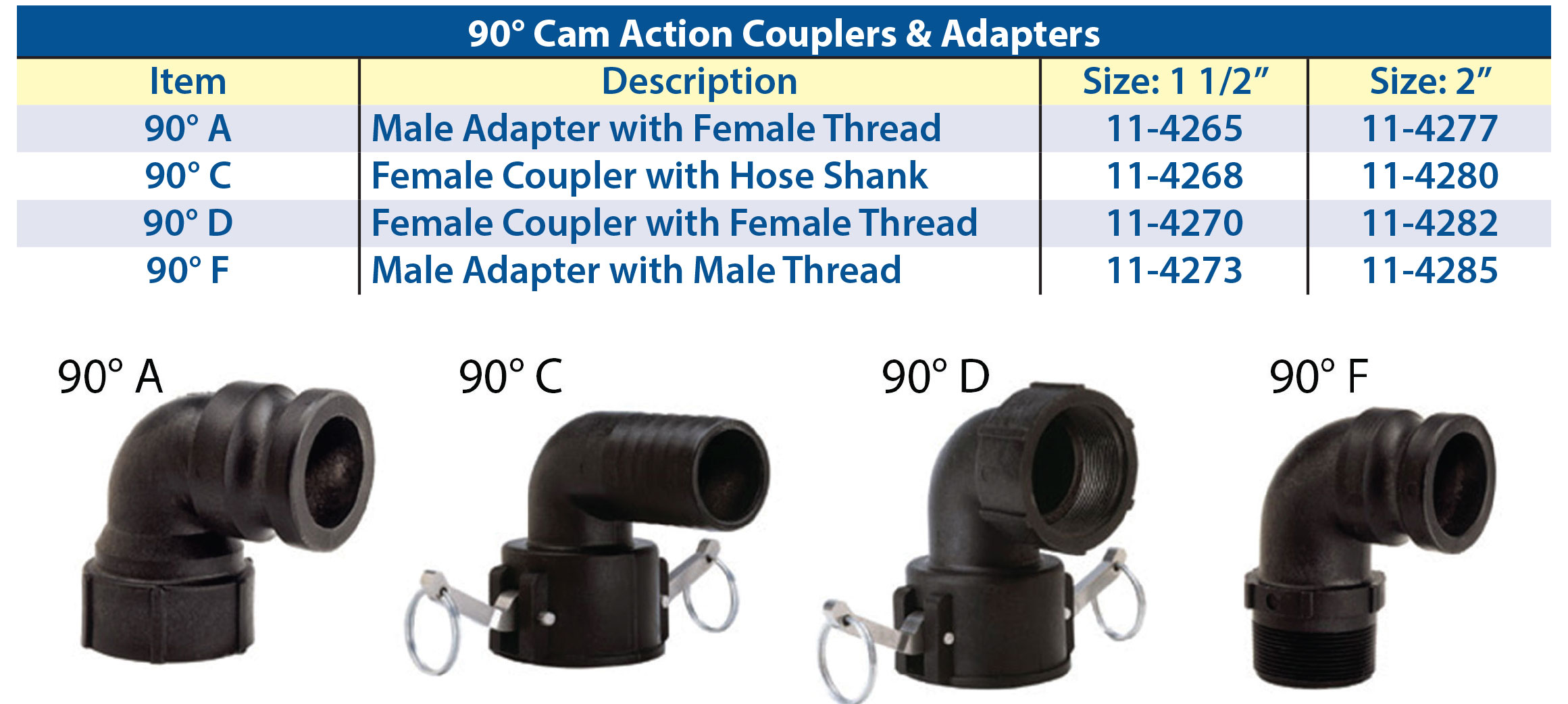 Contact a Distributor or Rep in your area to complete the process of ordering or call Customer Service for assistance 800-4-PEABODY.
All dimensions and weights are approximate to the best of our knowledge. If exact size tolerances are required please contact our customer service department prior to ordering.
Notice: Prices listed are FOB point of manufacture. A handling fee of $35 will be added to drop ship orders less than $1,500.
Tanks shipped or will called from Corona will have a nominal freight-in surcharge added to price.
Related products