Climate Control Options for Enclosures
Peabody Engineering has developed some standard solutions for Climate Control Options for Enclosures on our PCS-PLUS and PCS-PRO. Some applications require temperature stability in hot and cold environments. Choose from our durable commercial heaters or compact digital air conditioners to provide the temperature control that you require.
Click on the tabs above to see information on Circulation Fan, Heating Modules and A/C Modules
Climate Control Options For:
Contact a Distributor or Rep in your area to complete the process of ordering or call Customer Service for assistance 800-4-PEABODY.
Circulation Fan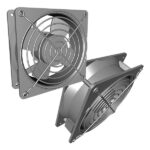 Circulation Fan
Models for 115, 230 and 400/460 VAc power input. UL Listed to save customers time and money with agency approvals. Easy-mount flanges for simple installation.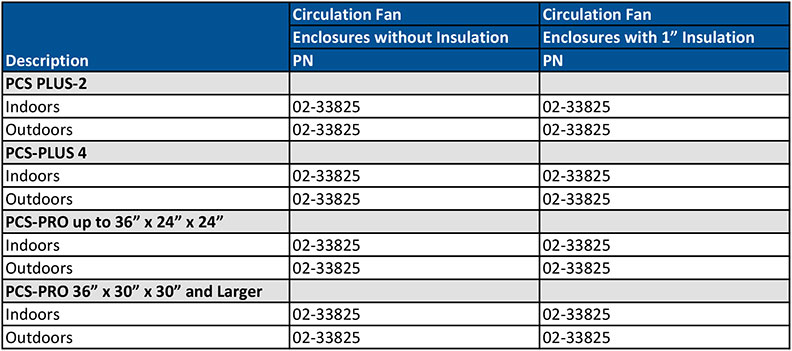 Heating Module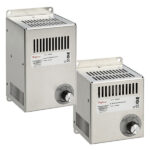 Heating Module
Protect mechanical, electrical and electronic equipment from low temperatures, condensation and corrosion with this thermostatically controlled, fan-driven heater that maintains a stable enclosure temperature.
Fan draws cool air from the bottom of the enclosure and passes this air across the thermostat and heating element before being released into enclosure cavity. Heated air is discharged through the top of the heater unit.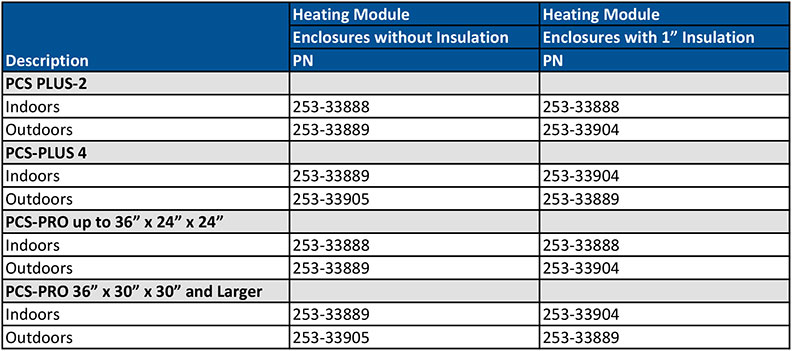 A/C Module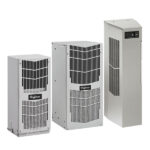 A/C Module
Compact Cooling Fans are ideal for applications where enclosure space is limited and quiet, reliable cooling is required. Engineered for 50,000 hours of continuous operation without lubrication or service. Can be installed on any surface of an enclosure. With the addition of accessory fan brackets, Compact Cooling Fans can also be installed in any position inside the enclosure for spot cooling or air circulation.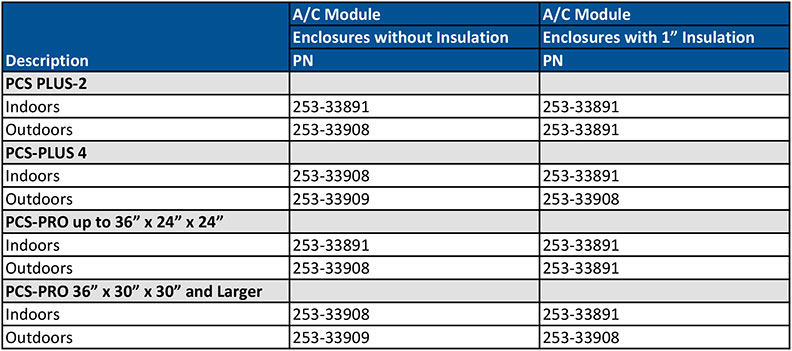 All dimensions and weights are approximate to the best of our knowledge. If exact size tolerances are required please contact our customer service department prior to ordering.
Notice: Prices listed are FOB point of manufacture. A handling fee of $35 will be added to drop ship orders less than $1,500.
Tanks shipped or will called from Corona will have a nominal freight-in surcharge added to price.
Related products