ProChem® Lid Locking Kits
ProChem® Lid Locking Kits are a quick easy way to lock the lids closed on all our tanks with 4", 8" and 16" twists lids. These kits work on all our Gemini® and ProChem® tanks up to 1300 gallons in round and rectangular sizes. The new ProChem® Lid Locking Kits are available as a kit or can be ordered as part of your tank order and will be pre-installed on your tanks.
If you are ordering "Kits" to install in the field on existing tanks, they are supplied with (2) fiberglass "eye" bolts with nuts, a durable 18-8 stainless steel cable with aluminum sleeves as shown in the pictures, and a template for lining up your kit for easy installation.
Works on Tanks with 4″, 8″ 0r 16″ Lids: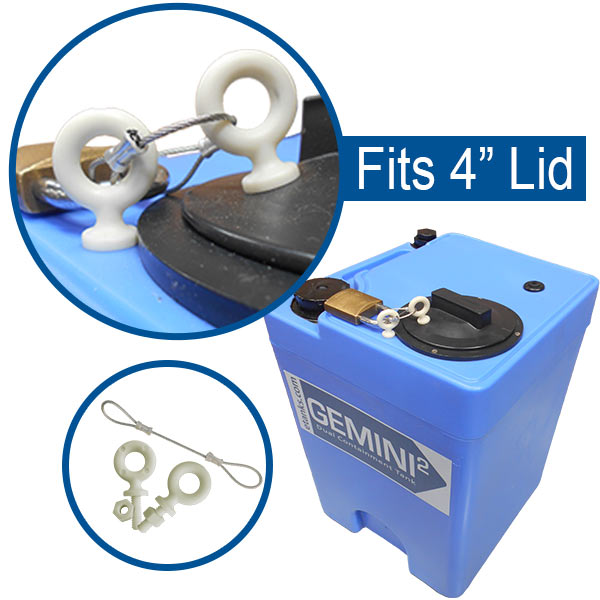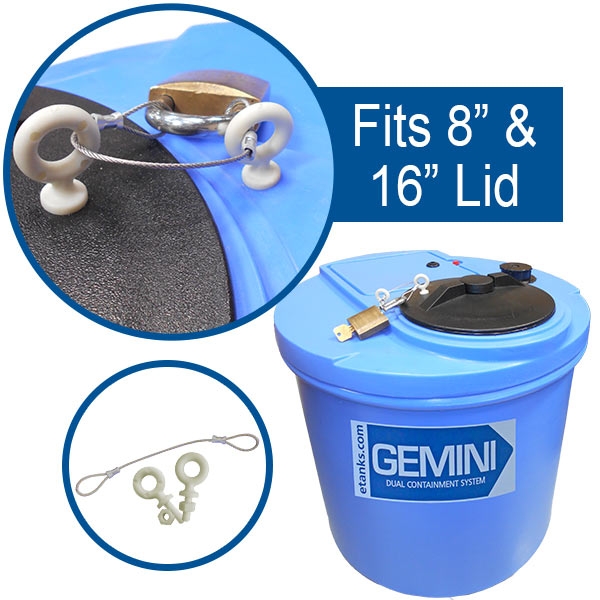 Contact a Distributor or Rep in your area to complete the process of ordering or call Customer Service for assistance 800-4-PEABODY.
| Name | PN |
| --- | --- |
| ProChem® Lid Locking Kit for 4" Lid - 8" Cable | 02-32989 |
| ProChem® Lid Locking Kit for 4" Lid - 8" Cable - Installed on New Tanks | 02-32990 |
| ProChem® Lid Locking Kit for 8" & 16" Lid - 12" Cable | 02-32991 |
| ProChem® Lid Locking Kit for 8" & 16" Lid - 12" Cable - Installed on New Tanks | 02-32992 |